Region 2 gymnasts competed very hard and achieved great achievement this year. Especially big congratulations to Lennox! Lennox made it to Junior National Team. She was third all around(AA) and second on ball. Now she is preparing to represent Team USA at international events! Full results available here.
Region 2 gymnast's achievement report and voice from each clubs below
Evergreen Rhythmics
"Level 5 Alisa Pozdnyakova earned 6th place All Around and 3rd place on clubs.
Level 6 Erika Rusak earned 4th Place All Around and 5th place on Floor, Rope, and Ribbon.
Level 8 Elizabeth Yan is placed 5th All around and 3rd on rope and she became National Champion in Ball routine!
Our Level 10 Elite gymnast Lennox Hopkins Willkins earned 3rd Place All Around and 2nd Place on Ball. Lennox is a new Junior National Team Member now. She will be representing Team USA at Pan American Championship in Daytona Beach in October! "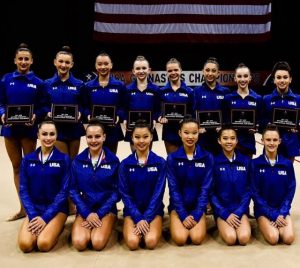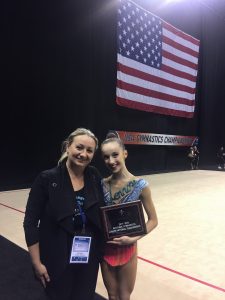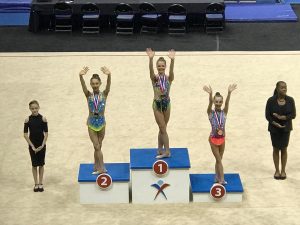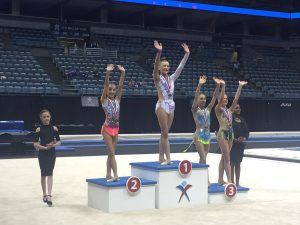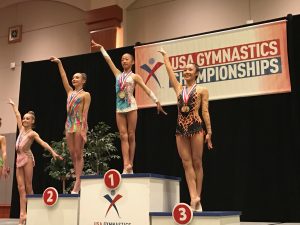 Nova Gymnastics
"Parker Linden placed 4th AA and won the Silver Medal for clubs in Level 8, as well as 5th on floor. "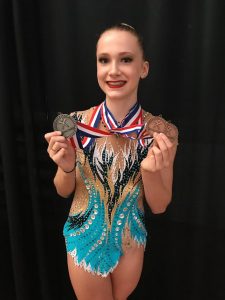 "Angela placed 6th for Hoop in Level 9 Sr"