This page is under construction.
General Questions
Q1. Where can I purchase Rhythmic Gymnastics Apparatus(Equipment)?
A1. Most gymnasts and coaches purchase it online. At the invitational meet sometimes sellers bring their items to sell.  GOKISPORT WWW.GOKISPORT.COM (Idaho : Region 2 state) carries great apparatus! http://www.rhythmicgymnastics.com/, http://www.rsg-shop.com/index.php/en, you can google with the Keywords "Rhythmic Gymnastics Apparatus for sale".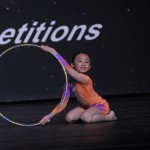 Q2. What is the good age to start Rhythmic Gymnastics?
A2. Any age is good. Younger children tends to become flexible faster than older children. Some clubs accept toddler age 3 to adults.
Q3. Where can I get latest rule book?
A3. FIG website or USA Gymnastics website.
More coming….
Please share your questions and answers here.